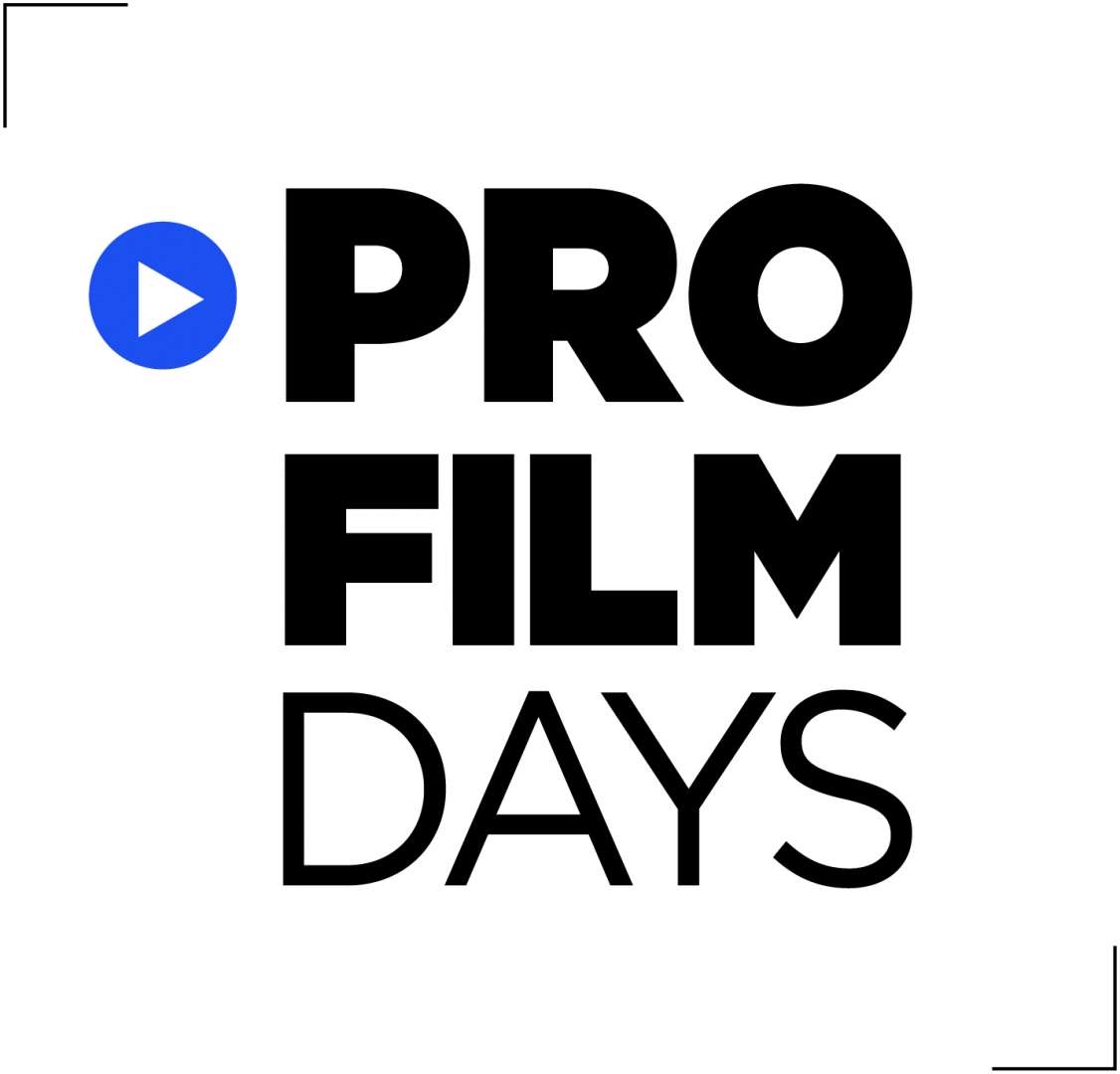 PROFilm Days is the first and only film conference in Croatia and the region. We aim to incourage talks between global and regional film industry and our government, including all economic sectors needed in the audiovisual production process.
The conference took place on October 11th, and we welcome'd international producers and Croatian Minister of Culture, representative's of Ministery of Tourism and Finance.  Foreign producers and production companies, with their success presentations, will be of great help in further understanding of the film industry in this region. Croatian government has made tremendous effort in changing its own perception of film industry being 'only' a cultural expens, and they are now open to helping this business grow and expand in Croatia.
The conference is organized by Zagreb Film Office and Jutarnji list, with HAVC, HTZ and TZGZ as partners.
CONFERENCE PROGRAM
08: 30-09: 00  Registration
09: 00-09: 25  Welcome speeches and conference opening
Mia Pecina Draskovic – Head of Zagreb Film Office / Goran Ogurlic – Editor in Chief of Jutarnji List
Chris Marcich – HAVC Director
Milan Bandic – Mayor of Zagreb
Nina Obuljen Koržinek – Minister of Culture
Gary Cappelli – Minister of Tourism
09: 25-09: 45  Lecture
Jonathan Olsberg / Olsberg, SPI / UK
"BEST PRACTICE IN SCREEN SECTOR DEVELOPMENT POLICIES"
09: 45-10: 20  Lecture
Tomasz Dąbrowski, NETFLIX (Regional Lead, Production Policy EMEA/ Netherlands)
"NETFLIX'S ROLE IN THE EUROPEAN AUDIOVISUAL ECOSYSTEM"
10: 30-10: 50 Break
10: 50-11: 30 Roundtable
"FILM INDUSTRY AND TOURISM"
Frano Matusic – State Secretary, Martina Srnec – Head of the CNTB Marketing Department, Martina Bienenfeld – Director of the Zagreb Tourist Board, representatives of the Ministry of Culture, Ministry of the Economy, Chris Marcich – Director of HAVC, Amanda Messenger – Executive Producer (USA)
11: 30-12: 00 Break
12: 00-12: 45 Panel discussion
"WHY CROATIA"
Peter Radovich – producer, director and winner of 36 Emmy Awards, CBS (USA)Olga Filipuk – CEO of Yandex Studio, Yandex Media Production Center with more than 50 million monthly visits (Russia)Hordur Runarsson – CEO / Producer / Co-founder of Glassriver production (Iceland)moderator Mia Pecina Draskovic – Head of the Zagreb Film Office
12:45 – 13:15 Pause
13: 15-13: 50 Panel Discussion
"CITIES -PERFECT MOVIE SETS"
Zagreb City Representative
Jelka Tepsic – Deputy Mayor of Dubrovnik
Dina Busic – Head of Culture for the City of Zadar
Ivo Dujmić – Mayor of Opatija
Tanja Ladovic Blažević – (Filming in Croatia HAVC)
moderator Barbara Ban – Jutarnji List
13: 50-14: 00 Closing speech / Closing conference
14: 00-15: 00 Lunch
15: 00-17: 00 "SPEED DATING" – International and Croatian producers mingle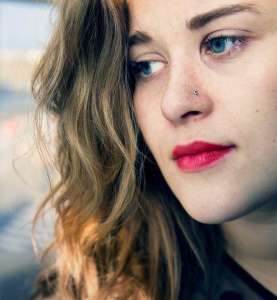 Amanda Messenger
Producer
Amanda Messenger is an American producer and line producer who began her career in NYC, working on feature films, documentaries and commercials. Her passion for travel and languages brought her to Paris in 2016, and she has been working on both European and American projects since then.
Her more notable experiences include award-winning feature films (Cold In July, Mistress America) and luxury brand commercials with such clients as Dove, YSL, Rochas, Miu Miu and Solid & Striped.
Port Authority, a film that Amanda co-produced in 2019, was officially selected to have its world premiere in Un Certain Regard at the 72nd Cannes Film Festival, and is due to be released in theaters sometime this year.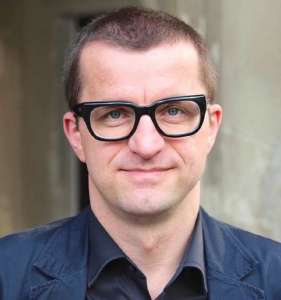 Tomasz Dąbrowski
Regional Lead, Production Policy EMEA NETFLIX
Tomasz Dąbrowski is based in Amsterdam and oversees Netflix production policy issues in the EMEA region, with a special focus on incentive regulations, workforce and infrastructure capacity, and industry development initiatives.
As an experienced policy expert, he joined Netflix at the beginning of 2019 as a member of the global public policy team to advance the strategic goals of the company in the region.
Dąbrowski previously served for almost six years as the head of the Film Commission Poland and was successfully involved in the implementation of the Polish production incentive scheme.
In 2018 he was also a member of the Board of Directors of the Association of Film Commissioners International (AFCI). Before that, he worked as Director of the Polish Institute in Berlin, an entity of the Polish Ministry of Foreign Affairs.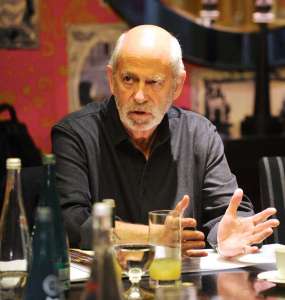 Jonathan Olsberg
CEO / Olsberg•SPI
Jonathan has worked in the screen industries for 37 years as producer, distributor, sales agent and, since 1992, executive chair of the international creative industries consultancy Olsberg SPI. The firm is a leading adviser on public policy matters for governments as well as business issues for corporations.
He is responsible for SPI's work with international clients and travels frequently to established and emerging markets. Over the last 12 months these have included Australia, New Zealand, USA, Argentina, Russia, Abu Dhabi, Sweden, Italy, Estonia, Kazakhstan and Costa Rica, among others.
Jonathan's first career was in investment banking, on Wall Street and the City of London. He's a member of the European Film Academy, BAFTA, the British Screen Advisory Council and the UK's Creative Industries Federation.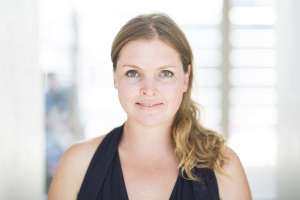 Olga Filipuk
VP Business Development, Yandex Mediaservices / CEO Yandex Studio
After graduation from the Russian State University for the Humanities and later Tokyo University, started career as an international project manager and producer at DLE inc in Tokyo, in charge of international animation co-productions (GI Joe series, Power Puff Girls Z, Heroscape etc.).
In mid 2007 joined Carmen Film in Moscow as Head of Acquisitions, in charge of theatrical, video and TV acquisitions worldwide, where stayed till the beginning of 2014. Joined IVI.RU in early 2014 as a Head of Acquisitions, then becoming a Head of Content in June 2014, followed by the position of VP for Content Strategy in November 2014.
In July 2016 joined a Russian branch of Chinese giant LeECO to establish content business in Russia and Eastern Europe for LeECO devices and supervise content export and co-production initiatives between Russia, China, India and North America. Due to the business shut down for Chinese HQ of LeECO, in March 2017 joined Yandex Mediaservices as a head of business development. Since early 2018 took a position of CEO for Yandex Studio – a production hub of Yandex Mediaservices. Major responsibilities include content strategy and licensing, media partnerships, M&A initiatives and production initiatives.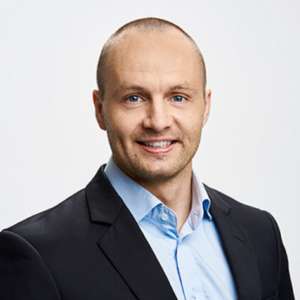 Hordur Runarsson
CEO / Producer / Co-founder – Glassriver
Hörður Rúnarsson has a Master's degree in business administration and is vastly experienced in international marketing and sales. With several productions under his belt, he recently produced "Manners" and "Ordinary People" and is currently working on Glassriver newest TV series "My Own Funeral". Followed by "Magaluf" "Atlantis Park", "Fractures" and "Bankster" as well as the animated movie "14th Santa" and more.
He has worked in international business consulting for global organizations and has held a director position in successful international companies such as Blue Lagoon Iceland and Ossur.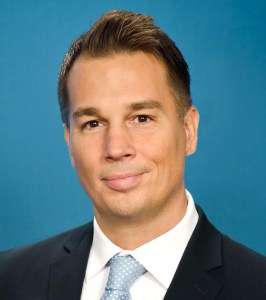 Peter Radovich Jr.
CBS Sports Senior Creative Director
Peter Radovich Jr. is a CBS Sports Senior Creative Director and 36-time Emmy Award winning producer. In his 23-year television career, Radovich has won 36 Emmys in 16 categories, including a run of 18 over the past eight years. Pete leads the creative development and production of CBS Sports features, on-air promotion, teases and show opens, as well as sponsored sales elements.
Radovich is also a producer for CBS Sports' coverage of the NFL, NCAA Championships, golf as well as other events.In the past several years, he has directed music videos for CBS's coverage of the Super Bowl and Final Four, featuring musical artists Jay-Z, Queen, Green Day, and P-Diddy.During the NFL season, Radovich produces the weekly highlight show Inside the NFL, currently the longest-running show on cable television. He is also a senior producer for 60 Minutes.
He recently won a News Emmy for producing his first-ever 60 Minutes story, 'Football Island' with correspondent Scott Pelley, and won three Emmys for directing his first-ever documentary, 'A Game of Honor', including Outstanding Sports Documentary.